Pie recipes
From chicken pie to fish pie to cherry pie, there's a pie recipe to suit every taste. Go the whole hog with homemade pastry or use shop-bought for a quick and easy mid-week meal.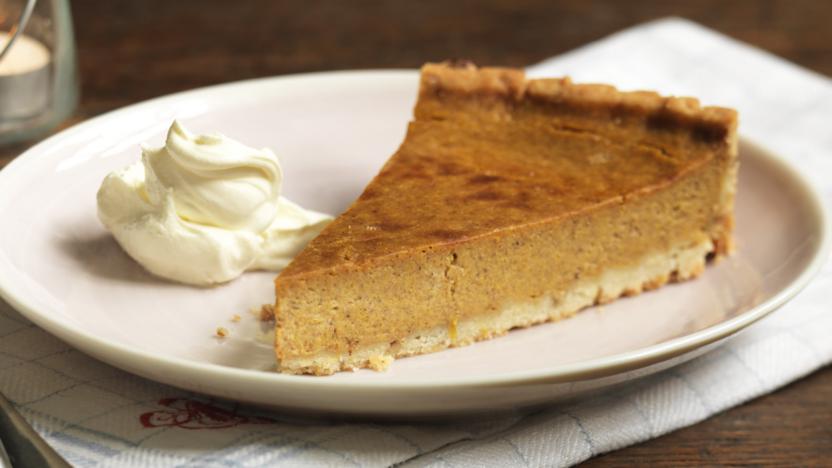 by Antony Worrall Thompson
How to make homemade pumpkin pie in eight simple steps - no need to be spooked! Choose small, sweet pumpkins rather than using a large watery jack-o'lantern.
Cakes and baking
Preparation
To achieve a crisp pie base rather than a soggy bottom, you need to use a thick, heavy pie tin or dish, as this will absorb more heat and get hotter than a thinner one. Surprisingly, the colour of your tin can make a big difference; black tins will absorb more heat than light-coloured shiny tins, which reflect the heat. If you don't have the best equipment, place your pie dish on a preheated heavy baking tray or pizza stone or on the bottom of your oven. To help keep pastry crisp, remember to cut a hole in your pastry lid to allow steam to escape.
The filling will make or break your pie. A rich, full-flavoured gravy is a must, but the best flavour is a matter of personal preference. See below for recipes that have stood the test of time and a few news ones.
Don't overfill your pie; it should come up to a centimeter or so below the top or the filling is likely to leak as it bubbles up during cooking. Let any fillings cool completely before adding them to the pastry case. To prevent a wet filling from making the pastry base soggy, preheat a baking tray and cook the pie on that – the extra heat will set the pastry faster.