Pickle recipes
Learning how to pickle isn't as tricky as the name suggests. Try our easy pickle recipes for Indian pickle, cucumber pickle and much more. Brilliant for sandwiches, alongside cheese or with curries.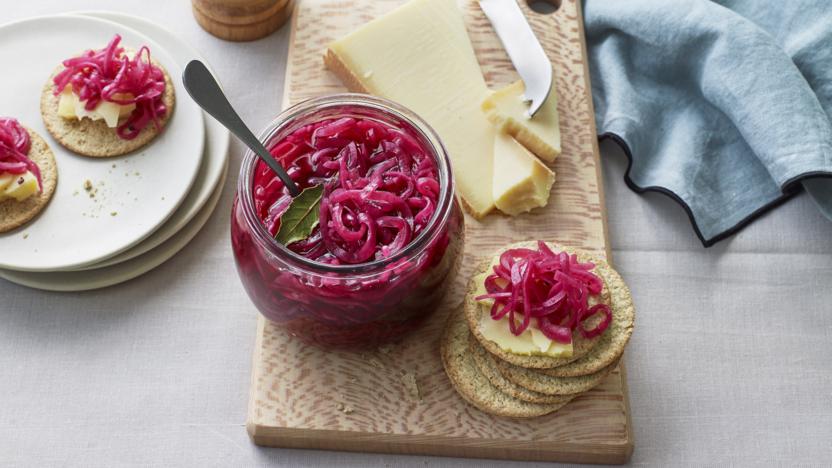 by Pam Corbin
This Danish-style red onion pickle is light, bright and easy to make. It is inspired by my good friend and Danish preserving guru Helena Grayston. Aside from forking it straight from the jar, you'll find it wonderfully versatile to serve with salads, grilled or fried foods, or try it in sandwiches or on top of hot dogs.
For this recipe you will need 400ml/14fl oz sterilised jars. For information on sterilising see the Recipe Tips.
Side dishes
Preparation
The pickling process differs from recipe to recipe, but the concept remains the same. Immersing vegetables, fruit, meat, fish or eggs in salt or acid (most commonly vinegar) will preserve the food. Acid stops micro-organisms from growing, which stops the food from going off. Adding spices and flavourings, such as mustard, peppercorns, cloves and coriander seeds, brings depth and flavour to pickle recipes.