Pheasant recipes
The lean, gamey meat of a brace of pheasants (a male and female bird) makes for a tasty autumnal treat when cooked with bacon and buttered root vegetable mash. Try these delicious pheasant recipes, from Sophie Grigson's all-in-one juicy pot roast to Hugh Fearnley Whittingstall's game terrine.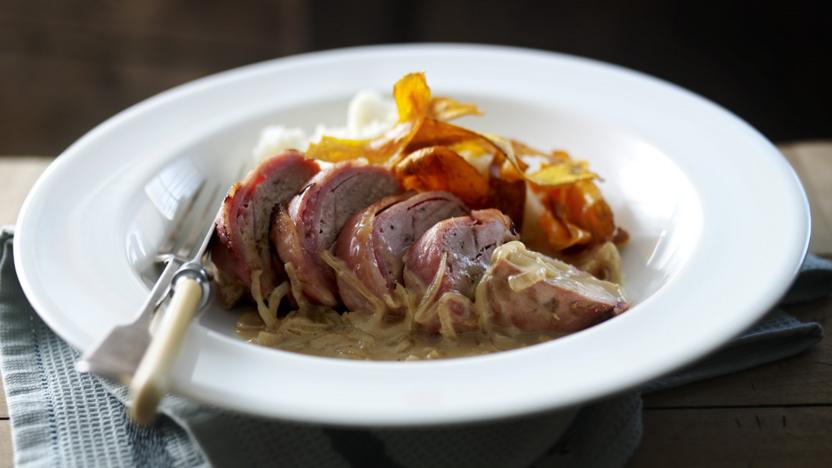 by Bella Radford
Caramelised onions, bacon and cider combine in the perfect recipe for roast pheasant.
Main course
Preparation
Most pheasants will have led an active outdoor lifestyle, so the legs can be tougher and more sinewy. Remove the legs and braise slowly in stews, then serve with mashed potatoes or root vegetables. Pheasant breasts have little fat, so it's important to keep them well basted when roasting and rest once cooked to keep them juicy. Try wrapping in a coat of bacon or smearing with lashings of butter.
For perfect pairings, think of other fruit and vegetables that are in season now, such as chestnut mash, sticky honey-roast parsnips, spiky apple chutneys or celeriac purée.