Pectin recipes
A natural gelling agent found in ripe fruit. Pectin is an important ingredient in making jams and jellies. The levels of pectin vary from fruit to fruit. Some fruits, such as citrus fruit, blackberries, apples, redcurrants, have high pectin levels. Others are low in pectin such as strawberries – so lemon juice is added to strawberry jam to help the set. It is possible to buy pectin as a liquid extract or in powdered form. On ready-made jams and jellies it's labelled as E440.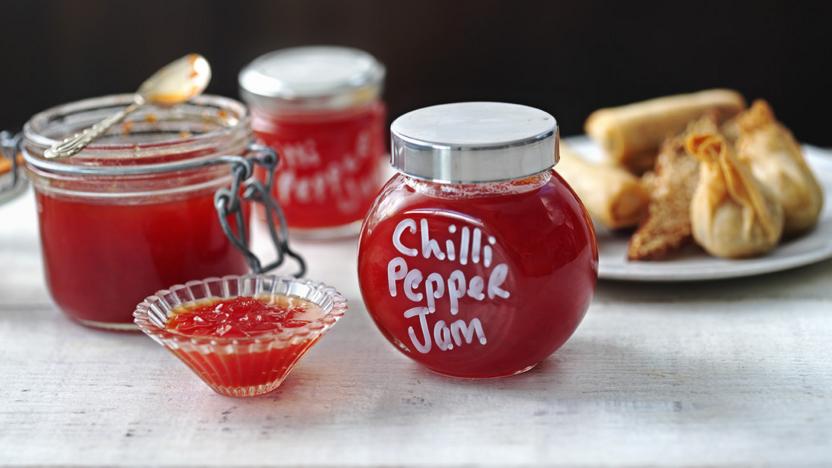 by Thane Prince
This sweet, spicy chilli and pepper jam is great spread on cream cheese and crackers, or with burgers at a barbecue. A nicely presented jar makes lovely Christmas presents.
Equipment and preparation: You will need 3x300ml/10fl oz clean jam jars with lids.
Other