Patisserie recipes
Learn how to make pastries in the classic French tradition and create easy madeleines, tarts, gâteau and croissants. Nothing is prettier than a box of macaroons or a rich caramel topped tarte Tatin.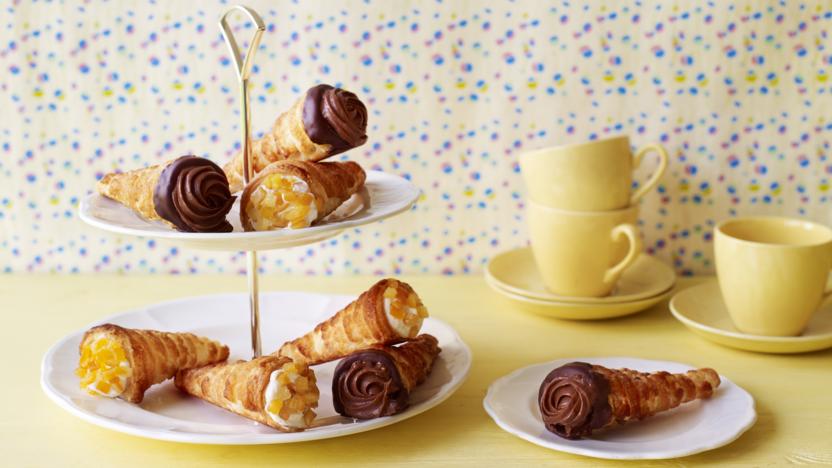 by Paul Hollywood
Show off some serious pastry-making skills with Paul Hollywood's cream horn recipe.
For this recipe you will need 12 cream horn moulds, a piping bag fitted with a star nozzle and a piping bag fitted with a plan nozzle.
Cakes and baking