Pasta salad recipes
Pasta salads are perfect for lunchboxes, picnics and barbecues. Try one of our quick and easy pasta salad recipes, from feta, rocket and olive pasta salad to healthy noodle salads.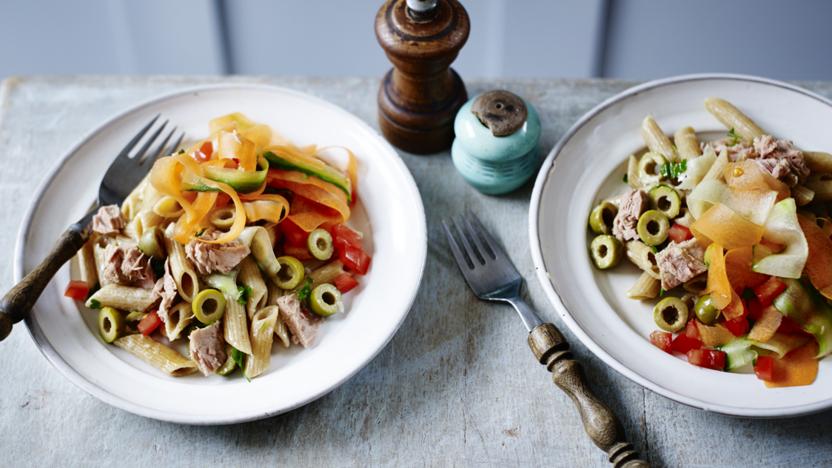 In ten minutes, you can serve this healthy tuna pasta as a salad in a packed lunch or for supper.
Each serving provides 312kcal, 18g protein, 25g carbohydrates (of which 6g sugars), 14g fat (of which 4g saturates) 7.5g fibre and 1.4g salt.
With a GI of 58 this meal is high protein, low GI.
Main course