Panettone recipes
Paul Hollywood shows you how to bake your own version of the Christmas classic, or try some new dishes with shop-bought panettone like Nigella's easy layered creamy Christmas pudding cake.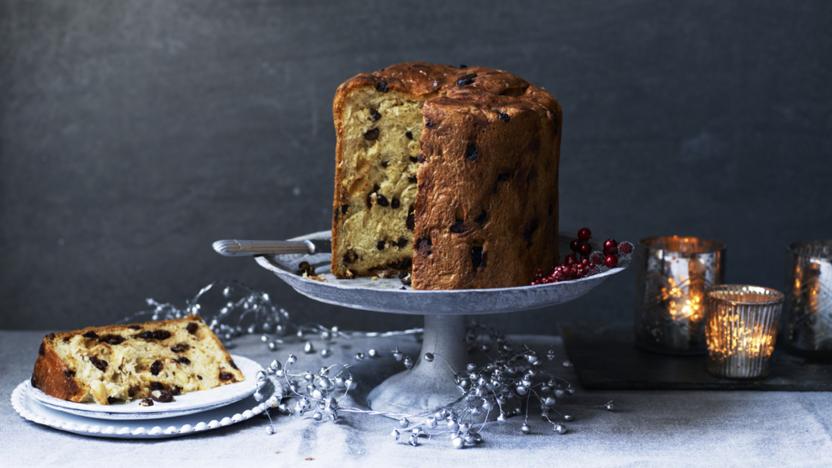 by Paul Hollywood
Paul Hollywood's version of panettone is a recipe that sits between the classic panettone and a brioche. You will need an 18cm/7in panettone tin.
Cakes and baking
Buyer's guide
This large, round yeasted fruitcake from Italy, is traditionally eaten at Christmas. They are beautifully packaged in tall decorated boxes and available from Italian delis and some larger supermarkets, although they are generally only available seasonally.
Preparation
Panettone can be served as a dessert, accompanied by sweet wine; it's also delicious toasted and spread with butter, or used in place of bread in a bread and butter pudding.
Also made with dried mixed fruit
Also made with yeast