Pak choi recipes
Closely related to bok choi, this leafy green Chinese vegetable belongs to the cabbage family (though tastes nothing like cabbage!). It has long green, slightly ribbed leaf stalks and soft oval green leaves. The leaves and stems are best suited to brief stir-frying or steaming to retain their mild flavour. Occasionally you may be able to find baby pak choi which can be cooked whole.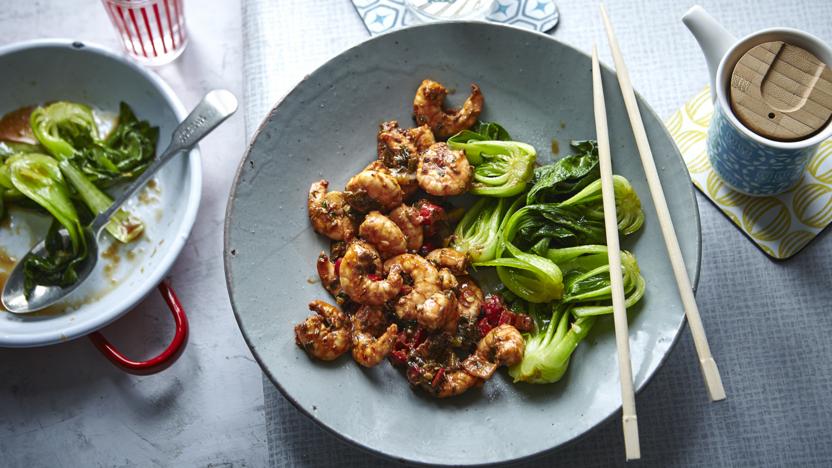 by Sunil Vijayakar
Packed with protein, flavour, colour and punch, this low-calorie, quick dinner will become a weekly favourite.
Each serving provides 334 kcal, 58g protein, 10g carbohydrates (of which 7g sugars), 6g fat (of which 1g saturates), 4.5g fibre and 5.4g salt.
Main course