Oven-baked dishes recipes
The oven can be a lazy cook's best friend, as most foods can be left to their own devices when ensconced in its consistent blanket of heat. The possibilities are endless and appetising: a piping hot pie with crisp crust hiding a bubbling beef and ale filling, a virtuous vegetarian moussaka, a creamy fish pie topped with buttery mash. A classic toad-in-the-hole is ludicrously easy once the oven takes over, while a lasagne would not be the same without its sojourn on the oven rack for its molten, golden-brown topping. The only trick is to make sure you know your oven – fan assisted ones should be set 20C/70F lower than what the recipe suggests, while a digital thermometer could help you really gauge what temperature your oven is working at.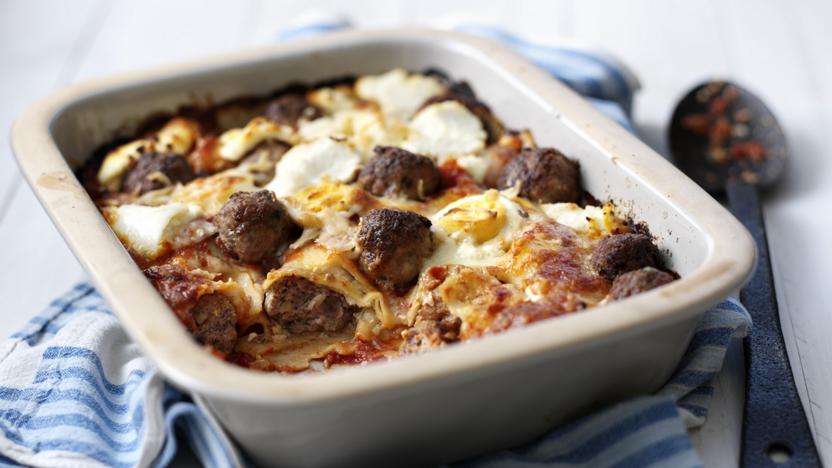 by Gennaro Contaldo
Homemade meatballs in a rich, creamy sauce make this lasagne recipe comfort-food heaven.
Main course
More oven-baked dishes recipes
Varieties of oven-baked dishes