Orzo recipes
Orzo is pasta, but shaped like rice. It's a versatile ingredient that works just as well in salads as it does in a risotto.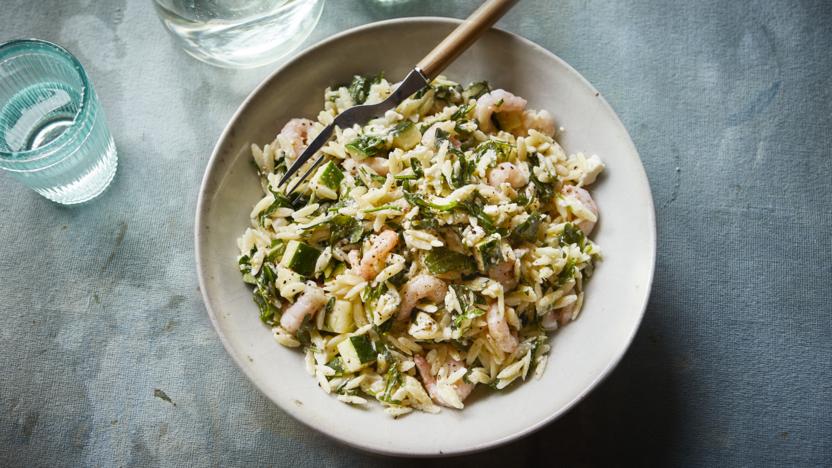 by Philippa Davis
Surprisingly quick and easy to prepare, this elegant warm orzo salad is perfect for a speedy lunch or fuss-free starter.
Each serving provides 635kcal, 32g protein, 57g carbohydrate (of which 4g sugars), 30g fat (of which 16g saturates), 5g fibre and 2.4g salt.
Main course