One-pot dishes recipes
The beauty of a one-pot dish is not only the prospect of less washing-up to do – cooking everything together at once allows the ingredients and flavours to meld and complement each other in a way they do not when prepared separately. Risottos, curries, soups and casseroles are simple one-pot wonders that only require a bit of thought.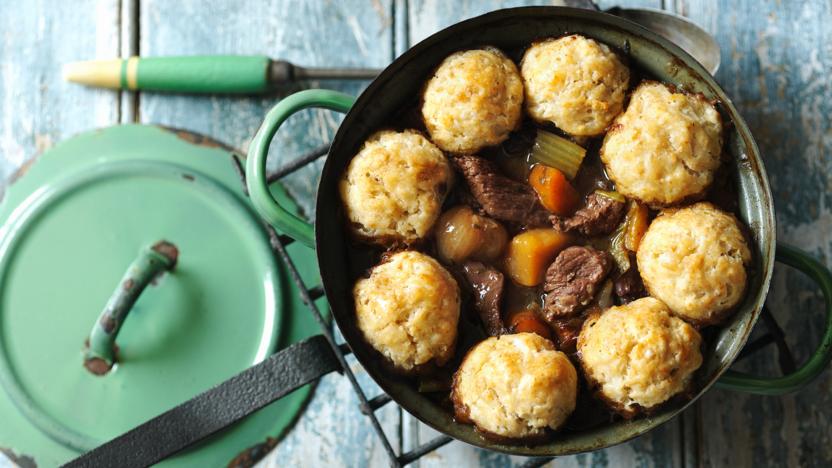 by James Martin
For the coldest wintry evenings, tuck into a rich beef stew with fluffy dumplings to warm you right down to your toes.
Main course
More one-pot dishes recipes
Varieties of one-pot dishes