Oatmeal recipes
Nutty in flavour and highly nutritious, ivory-coloured oatmeal is made by finely grinding dried oats. However, it should not be confused with oat flour.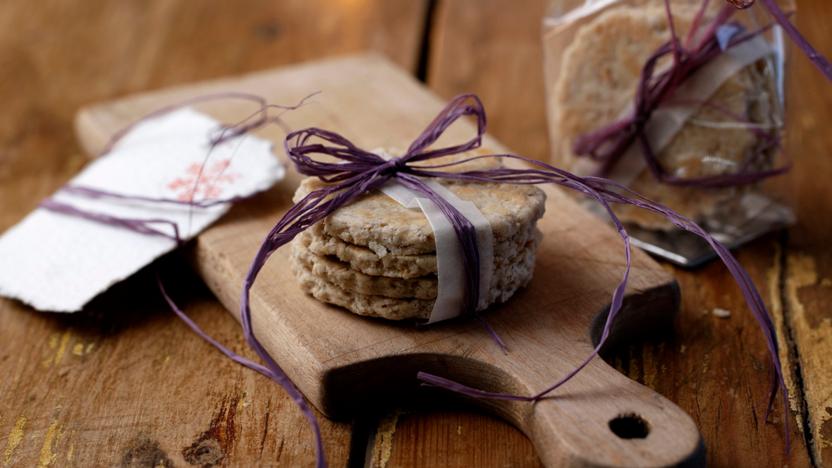 by James Martin
Give your Christmas presents the personal touch by making homemade oatcakes for loved ones – wrap them up with a selection of cheeses.
Other
Buyer's guide
Oatmeal comes in several grades, ranging from pinhead, which is made by dividing the whole oat kernel and removing floury meal, to super-fine. In between, there are the popular rough, medium-rough (coarse medium), medium and fine grades. Buy according to what you plan to use oatmeal for.
Storage
Store in an airtight container in a cool, dry place.
Preparation
Different grades of oatmeal suit different dishes. Fine and medium grades are best made into porridge, oatcakes and cookies, or used in stuffings. Larger grades can be used as a topping for breads; because they hold their shape well, they also add bulk to hearty soups and casseroles.