New potatoes recipes
Find recipes using new potatoes here. From stews to salads and everything inbetween.
New potatoes are potatoes from the early crop that are smaller than old (maincrop) potatoes. The most popular and well-known new potato is the Jersey Royal. The unique growing conditions in Jersey (the combination of the gentle climate, the steep slopes and the seaweed used as a fertiliser) produce these delicate new potatoes, which have the same Protected Designation of Origin (PDO) status as Stilton and clotted cream, effectively giving their name EU-wide protection from potential imitators. Other varieties of new potato include Arran Pilot, Home Guard and Red Craig's Royal.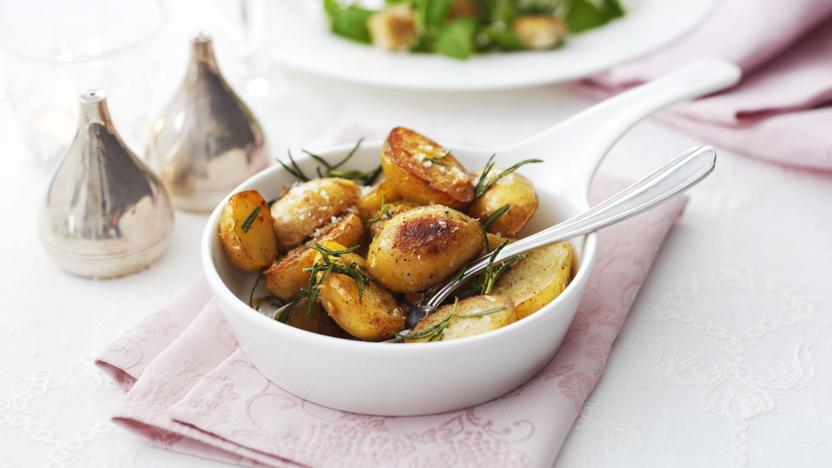 by James Martin
If making the sautéed potatoes ahead of time, keep warm in a low oven and squeeze over the lemon just before serving.
Side dishes
More new potatoes recipes
Preparation
New potatoes are delicious simply cooked in butter, added to Spanish omelette, simmered in a seasonal broth or made into salad. Leave the skins on as much of the flavour (and the vitamin C goodness) can be found just under the skins.
Varieties of new potatoes