Mustard powder recipes
Mustard powder is a yellow powder made from the mustard plant. To make mustard, you add water to the powder. Mustard powder is also a great flavouring in baking, pickles and with cheesy pasta bakes and toast. Try using mustard powder in our easy recipes for scones, mac n cheese and much more.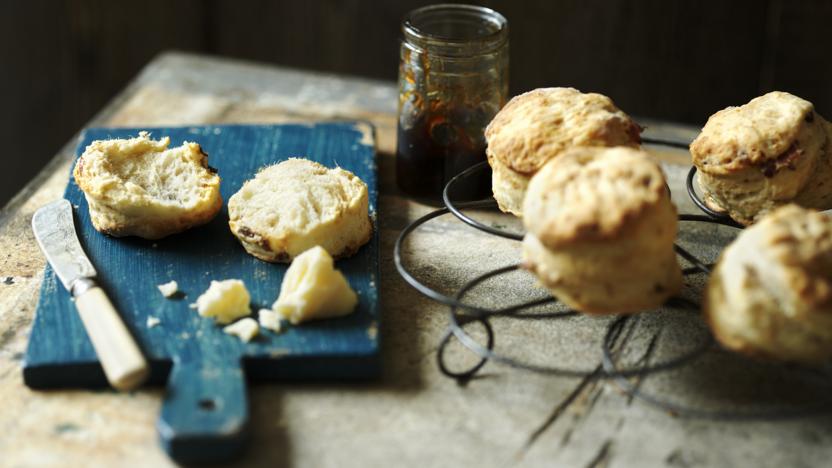 by Ainsley Harriott
These savoury scones are perfect served warm from the oven with homemade tomato soup or a chunk of mature Cheddar.
Cakes and baking
More mustard powder recipes