Mustard cress recipes
Also known as mustard and cress, this pot herb combines sprouted seedlings of yellow mustard with garden cress. The small leaves grow densely together on the soil inside the punnets, and taste peppery and spicy.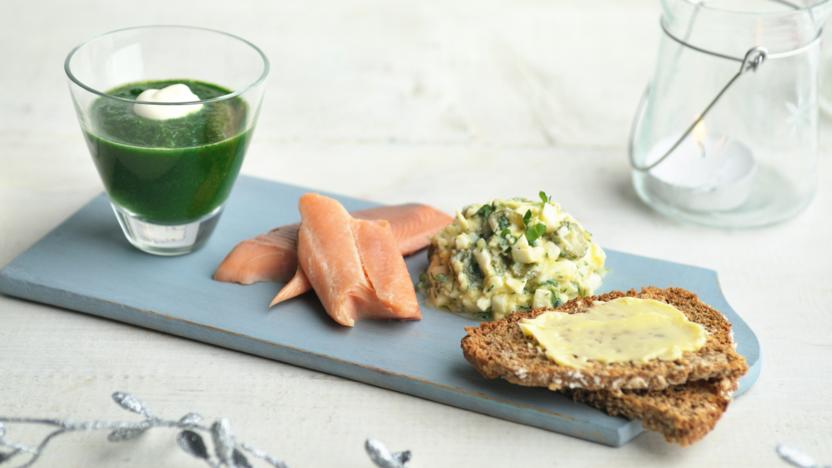 by Allegra McEvedy
Smoked trout has a more delicate flavour than the ubiquitous smoked salmon, and with these accompaniments makes for a more special starter.The purée can be made the day before and chilled overnight, and the rest takes minutes to put together.
Starters & nibbles
More mustard cress recipes
Buyer's guide
Garden cress is in season from July to March, and mustard seeds can be grown year-round. It is widely available in supermarkets.
Storage
Keep pots of mustard cress on the windowsill and follow the watering instructions on the packaging. Wrapped in a plastic bag, freshly-cut mustard cress will keep in the refrigerator for up to one week.
Preparation
Add mustard cress to salads, sandwiches, vegetable purées, or Japanese-style soups. To prepare, pick over the leaves carefully, snipping off the roots and any thick stems (only tender stems should be used). Wash and rinse thoroughly and briefly (do not leave the mustard cress soaking in the water). Dry mustard cress carefully between several layers of kitchen paper.