Mint recipes
There are many different species of mint, but the one used most widely in Western cooking is spearmint, native to the Mediterranean and widely cultivated in the UK. It can be ground into mint sauce or jelly - the ultimate accompaniment to roast lamb. Peppermint has dark green leaves and is used to flavour ice cream, sweets and confectionary.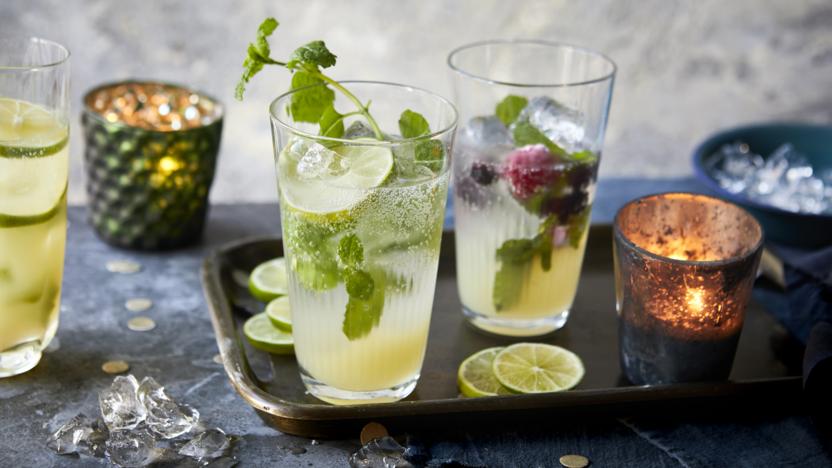 by Sarah Cook
To get the most from your limes make sure they're at room temperature, then roll firmly on your work bench pressing with your palm to release as much juice as you can before halving and juicing.
Drinks and cocktails
Preparation
Mint is a great addition to light summer soups (it pairs especially well with pea, courgette, asparagus and other green vegetables good at this time of year). Plus it's a great garnish for desserts and drinks - try it sprinkled over sugared strawberries or add it to fruit drinks, cocktails or Moroccan-style sweet tea.