Meatballs recipes
Any of our meatball recipes will be a hit with all the family. Use a variety of meats to make these flavourful easy meatballs - from beef, pork (or a mix of both) to chicken or turkey. You can even use Nigella's shortcut to make meatballs from sausages.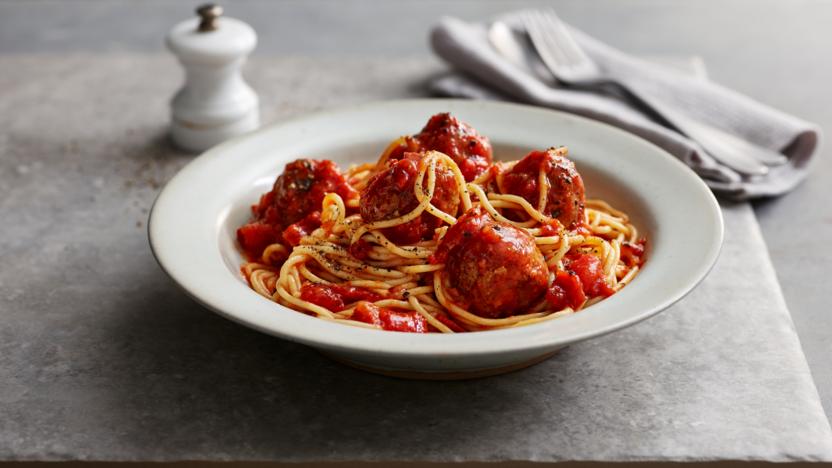 by Johnnie Mountain
A simple tomato sauce with lots of flavour is perfect for spaghetti and meatballs. A weeknight classic. This is designed to be a low cost recipe.
Main course
Storage
Cooked meatballs will keep in the fridge for up to 3 days. You can make the meatball mixture the night before cooking or even freeze them, uncovered, on a baking tray before transferring to a sealed freezer bag for up to 3 months. Cook straight from frozen in a hot oven on an oiled tray. They'll brown nicely, then can be finished cooking in whatever sauce you are using.
Also made with beef mince
Also made with mince