Mashed potato recipes
Everyone loves good mashed potato. Heston Blumenthal shows you how to make perfect mash and Delia makes a garlic version, while James Martin does an easy recipe for champ.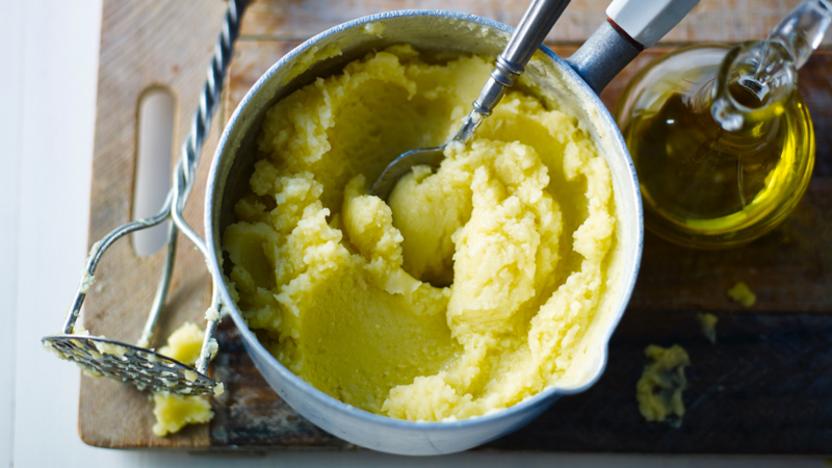 by Delia Smith
Make Delia's garlic mash potato recipe even better with a glug of garlic infused olive oil.
Side dishes
More mashed potato recipes
Also made with floury potato