Mascarpone recipes
A thick, creamy, soft Italian cheese with a high fat content (40 per cent). Mascarpone is an essential ingredient in the Italian coffee trifle tiramisù and is great in cheesecakes.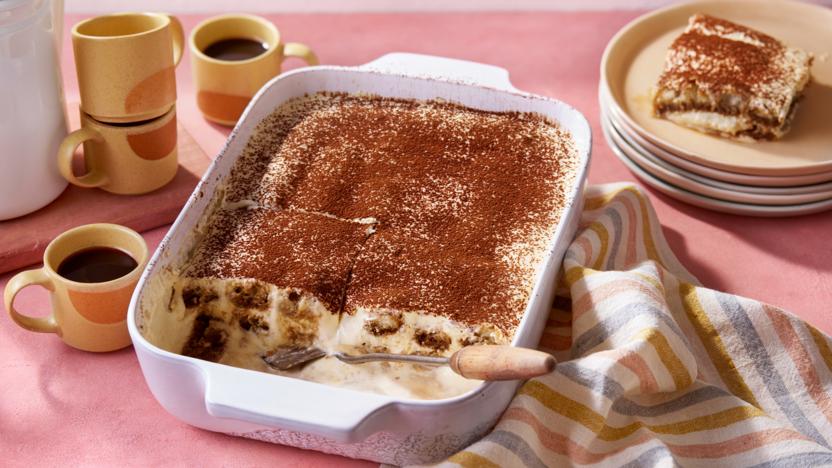 by Katie and Giancarlo Caldesi
This authentic Italian tiramisu is the perfect make-ahead dessert. It's boozy and creamy and lightened a bit with egg whites to give it an airy texture.
Desserts
Preparation
Mascarpone can be used in savoury and sweet dishes. It is good for stirring through savoury sauces to thicken and add a distinct rich flavour. Serve it with fresh fruit, use it in cheesecakes, as a cake filling, or as a topping for desserts. It can be flavoured with various ingredients such as lemon or lime juice and zest, crushed nuts or dried fruits to add taste and texture.
Typically made with mascarpone