Marrow recipes
Have you let a few of your courgettes get too big? Try one of our delicious marrow recipes, like this flavour-packed stuffed marrow. For more inspiration, try substituting marrows (scoop out the fleshy middle) for courgettes in many courgette recipes.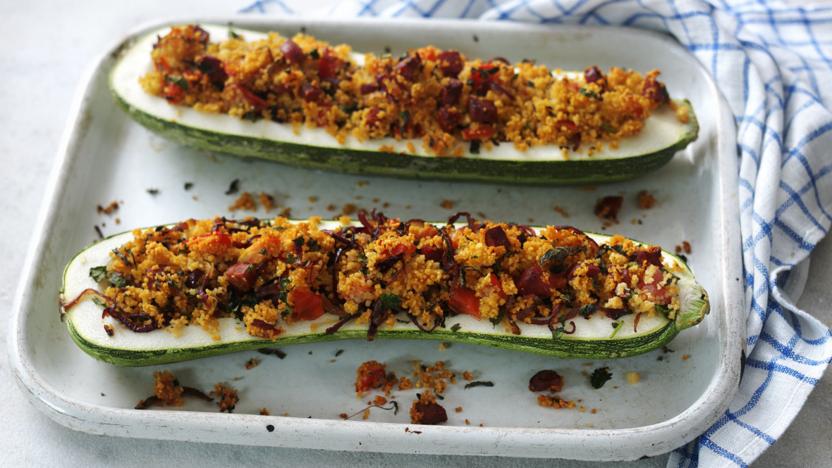 by Antony Worrall Thompson
Got a seasonal glut of marrows weighing heavy on your mind? Try this tasty recipe for stuffed marrow.
Main course
Preparation
Marrows are an acquired taste, more watery and bland than young, sweet courgettes, but they're a wonderful blank canvas for spiced or strongly flavoured foods. Add marrows to curries to soak up and amplify the flavours of the spices, or stuff them with marinated meat, pungent cheese or hot chorizo. Alternatively, pickle your glut of marrows in vinegar with a selection of crunchy vegetables and serve with cheese as a snack, or as a side dish with cooked ham or curries.