Marmalade recipes
Try our step-by-step recipes and discover how easy it is to make the perfect marmalade or put yours to good use in a cake, steamed pudding and ice cream. In savoury dishes, use marmalade to glaze ham, gammon, lamb or chicken pieces with a bittersweet, sticky glaze.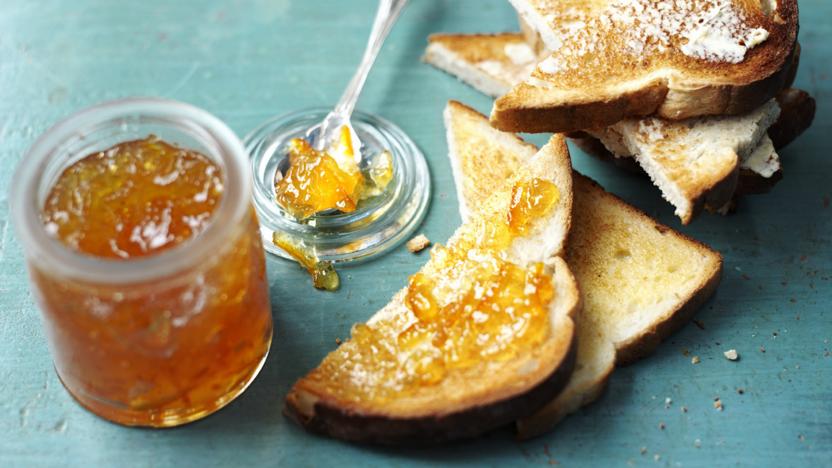 by Thane Prince
Seville oranges are much stronger and more sour than ordinary eating oranges, so they lend a fantastic flavour to this traditional English marmalade recipe.
Equipment: You will need eight 300ml/10fl oz clean jam jars with lids and a muslin bag.
Other
Buyer's guide
Thick-cut marmalade is considered superior to marmalades without peel, but it is a question of personal taste.