Madeleines recipes
Buttery French sponge cakes traditionally baked in scallop-shaped Madeleine moulds. They're made with sugar, flour, melted butter and eggs, often flavoured with lemon or almonds. The English version is often baked in dariole moulds and topped with jam, desiccated coconut or icing sugar.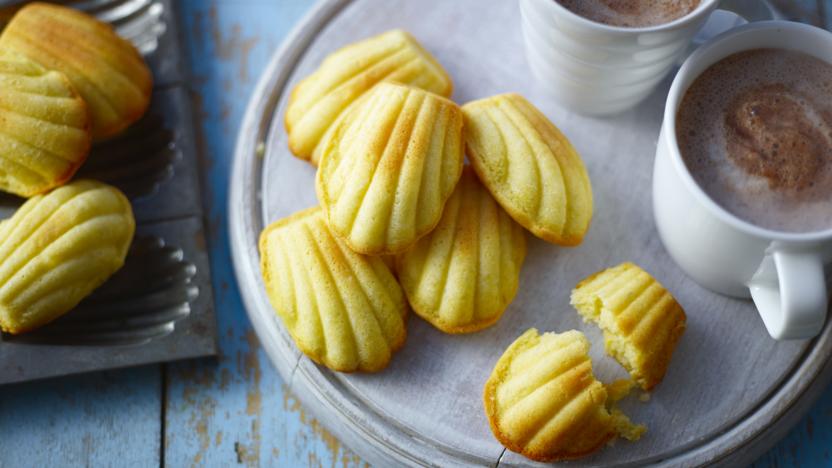 by Michel Roux Jr.
Bake a batch of these buttery little French cakes to have with a cup of tea or coffee.
Equipment and preparation: You will need a 12-cup madeleine tray.
Cakes and baking