Madeira cake recipes
This is a rich sponge cake that, contrary to its name, does not include Madeira, nor did it originate from the Madeira Islands. Historically, it was a popular cake to serve alongside glasses of the fortified wine in the 19th century in England. Madeira cake is usually flavoured with lemon zest and topped with candied peel and has a firm yet light texture.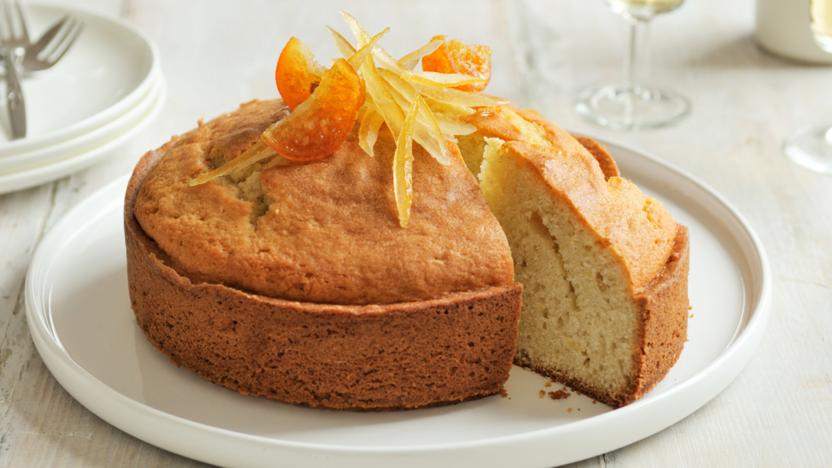 by James Martin
James Martin's simple steps for making Madeira cake, will have you whipping up a soft, buttery afternoon treat.
Cakes and baking
More Madeira cake recipes
Storage
Madeira cakes improve in flavour and texture after one or two days, and so can be made in advance and wrapped tightly in aluminium foil until needed. This cake also freezes well.
Preparation
Madeira cakes are made using the creaming method. Lemon zest is folded into the mixture, which is then baked until golden-brown and springy to the touch. Allow the cake to cool in the tin slightly, then turn the sponge out onto a wire rack and set aside to cool completely. Decorate with lemon peel before serving.