Macaroni cheese recipes
Mac 'n' cheese is comfort food at its best. Learn how to make macaroni cheese with our easy recipes, then find your perfect take on the creamy pasta bake. Try adding bacon, chorizo, lobster or extra veggies. The possibilities are endless!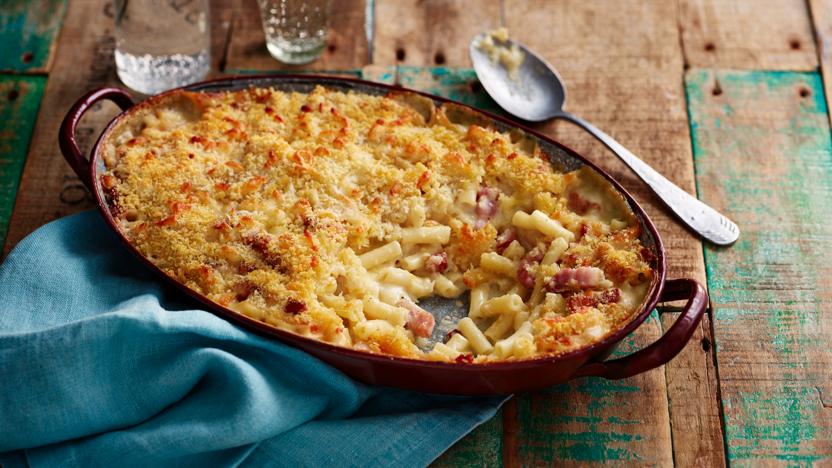 by Rick Stein
Someone I met in Palermo once told me that the secret of good Italian dishes is 'esagera' – put more of everything in – and so it is with this mac & cheese recipe. There's masses of cheese and plenty of smoked bacon.
Equipment: you will need a 35x20cm/14x8in ovenproof dish.
Main course
More macaroni cheese recipes