Macaroni recipes
One of the earliest forms of pasta, macaroni is made from durum wheat and is shaped in short tubes with holes down the middle. Although artisanal brands may be made by hand using traditional methods, commercial varieties are produced using state-of-the-art pasta machines. Other varieties of macaroni include elbow macaroni (short and curved) and macaronicini (small shapes).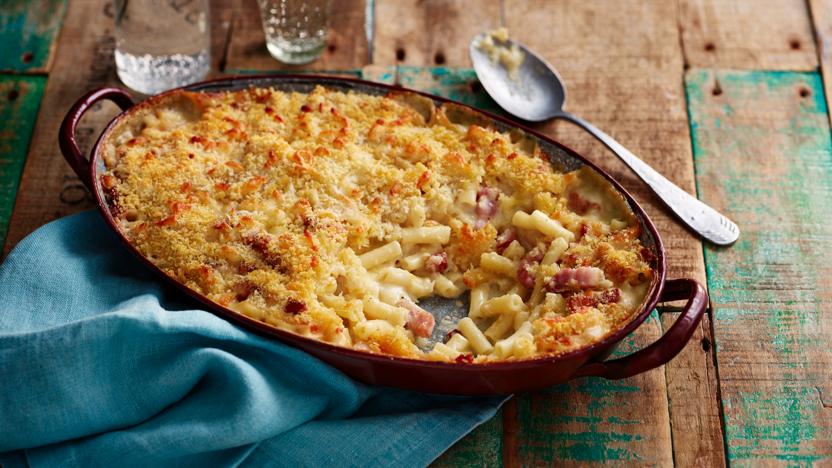 by Rick Stein
Someone I met in Palermo once told me that the secret of good Italian dishes is 'esagera' – put more of everything in – and so it is with this mac & cheese recipe. There's masses of cheese and plenty of smoked bacon.
Equipment: you will need a 35x20cm/14x8in ovenproof dish.
Main course
Buyer's guide
Macaroni can be bought dried or fresh. The former takes longer to cook, but is recommended as it gives a better texture. It is available in numerous sizes and flavours, including wholewheat variety. Buy large shapes for stuffing and baked dishes.
Storage
Kept in an airtight jar in a dry place away from direct sunlight, macaroni will keep for several months.
Preparation
Cook macaroni in salted, boiling water, following the packet instructions. It is most widely used in macaroni cheese, served with sauces, or baked in savoury and sweet gratins.
Typically made with macaroni