Macadamia recipes
A real treat for special occasions, our Macadamia nut recipes make the most of this gorgeous little nut. From spiced nuts to rich cakes and biscuits, Macadamias have a taste rather like a very fine hazelnut but their texture is smoother and richer and almost buttery. They're often used with white chocolate and go well with coconut.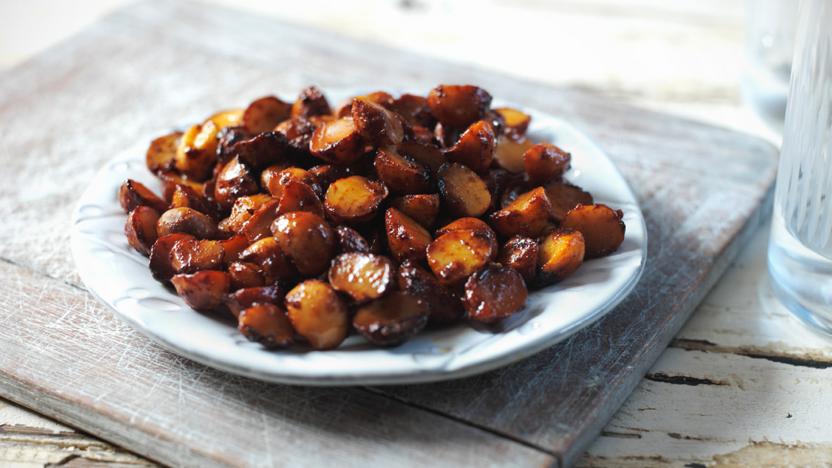 by The Hairy Bikers
These nuts are a just-right combo of spice and sweetness, and are perfect with a glass of something cold.
These nuts provide 241 kcal, 2.5g protein, 4g carbohydrate (of which 4g sugars), 21g fat (of which 3g saturates), 1.5g fibre and 0.4g salt per portion.
Starters & nibbles