Little Gem lettuce recipes
Little Gems are a miniature version of Cos with a sweet, crisp and compact heart. They can, however, taste bitter if over-mature.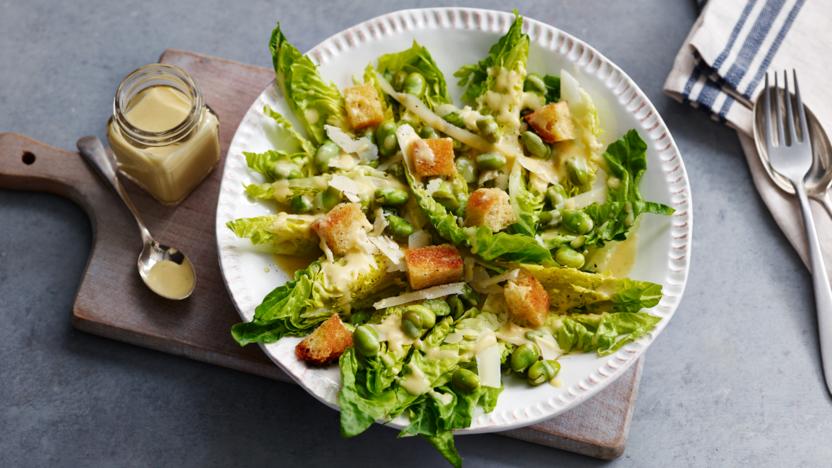 by Mary Berry
This is such a lovely fresh tasting broad bean salad, ideal for a summer buffet or alfresco meal. For meat eaters, add six rashers of crispy fried, crumbled bacon.
Side dishes
More Little Gem lettuce recipes
Storage
Little Gems have a good shelf-life and can keep for up to seven days in the salad drawer of the refrigerator. Keep them in the original packet, or store them with a damp piece of kitchen towel in a clean plastic bag.
Preparation
Use the crunchy leaves whole, in salads or as a 'scoop' to hold fillings.