Lime recipes
This small, green citrus fruit is a staple of Asian cuisine and is used mainly for its juice, although lime zest and leaves are also used in cooking. It has a stronger, more bitter taste than lemon. The juice can be squeezed into cocktails or sprinkled over finished dishes to enhance their flavour; it effectively 'cooks' raw fish in ceviche. Key lime pie is a famous dessert from Florida traditionally made with a special variety of limes called Key limes.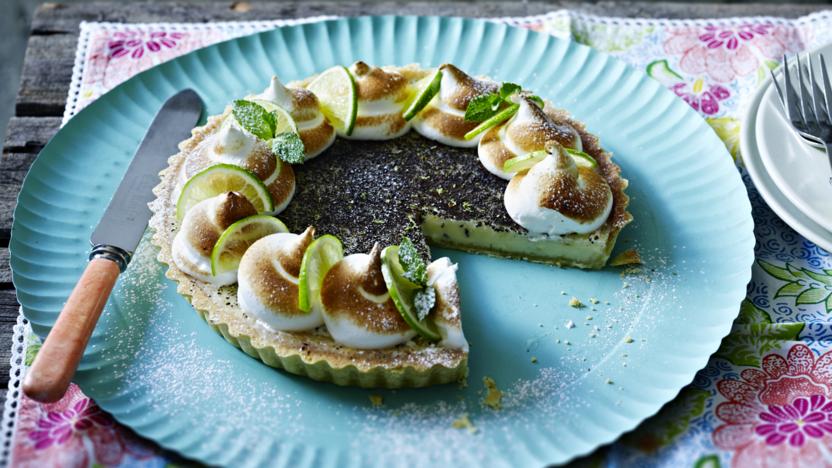 by Ryan Chong
Ryan's take on key lime pie received great praise on The Great British Bake Off. Try it for yourself.
Desserts
Preparation
Add lime juice to savoury dishes such as Thai and South East Asian curries, or mix lime zest and juice into marinades and salsas. Lime juice is also used in cocktails such as the mojito (fresh mint and whole limes crushed together with sugar syrup, angostura bitters, rum, ice and soda) rum punch and margarita.
Parts of lime
Other citrus fruit