Lentils recipes
Lentils are so versatile, cheap and delicious. These lentil recipes will show you how to use them in a healthy soup, in Indian dal, or to add extra texture to a pumpkin stew or rice dish.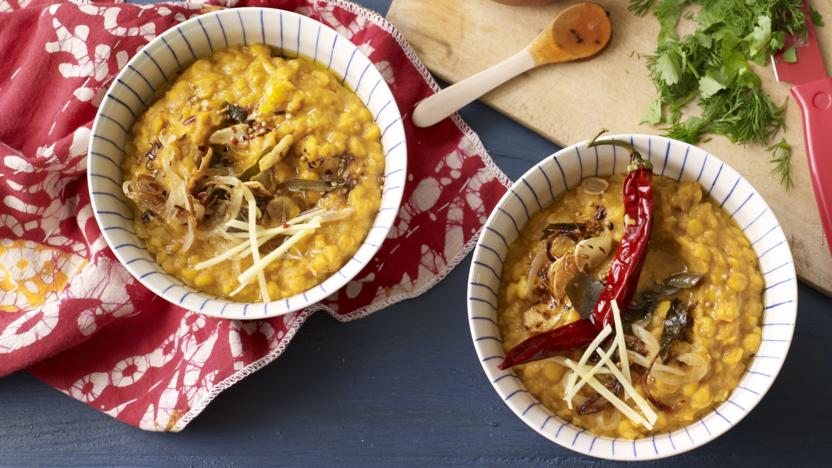 by Sumayya Usmani
Layering up garnishes when serving a dal makes it taste extra special. This dal is topped with a tarka, tamarind sauce, crispy onions, root ginger and fresh herbs.
Side dishes
Preparation
A large family of pulses with many varieties, sizes and colours. Lentils do not need soaking before cooking. Some will hold their shape well when cooked; others will collapse once cooked, so you need to decide what kind of recipe you are using the lentils for. Whole lentils are good for hot or cold salads, as well as accompaniments to fish, poultry and meat dishes, or they can be added to soups and stews. Lentils that cook down easily are excellent for making Indian dhals or savoury purées.
Other considerations
Lentils are high in protein and therefore a valuable part of a vegan or vegetarian diet.
Typically made with lentils