Lemon sole recipes
Lemon sole is a misnomer since it's neither a real sole, nor does it taste of lemon. It's actually a flounder (the family that includes plaice and turbot). It has delicate, sweet white flesh and is best cooked simply, either grilled or fried, and served with a light sauce.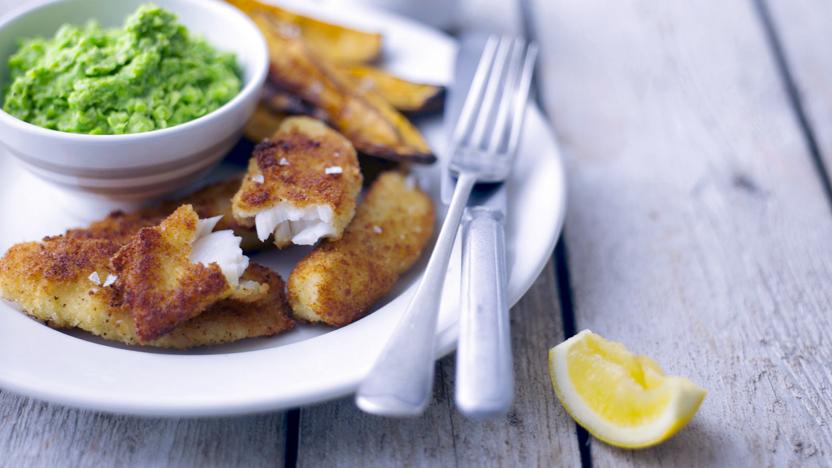 by Gizzi Erskine
A healthy and delicious alternative to takeaway fish and chips: flaky fish in breadcrumbs with minted mushy peas
Main course
Buyer's guide
Lemon sole is widely available and a sustainable choice. It can be bought whole or in fillets.
Preparation
Lemon sole fillets can be rolled around a stuffing and steamed or baked; the fish also goes well with the lighter flavours of Asian cooking such as lemongrass, spring onions and ginger. Try wrapping fillets of lemon sole in prosciutto or slicing and breadcrumbing them to make goujons. Lemon sole can also be grilled, steamed or baked whole.