Lemon recipes
A very sharp, acidic citrus fruit with a shiny yellow skin and bitter but zingy flavour. Lemons are rich in vitamin C but have a low sugar content. They're available year round and used in both sweet and savoury dishes. The aromatic zest or outer rind and juice can be used in marinades, drinks such as lemonade, and a wide variety of desserts. The juice is a good accompaniment to fish and can also be used in place of vinegar as a salad dressing. The zest is often incorporated into stuffings for meat. Whole preserved lemons can be used to flavour stews; they are a common addition to Moroccan dishes.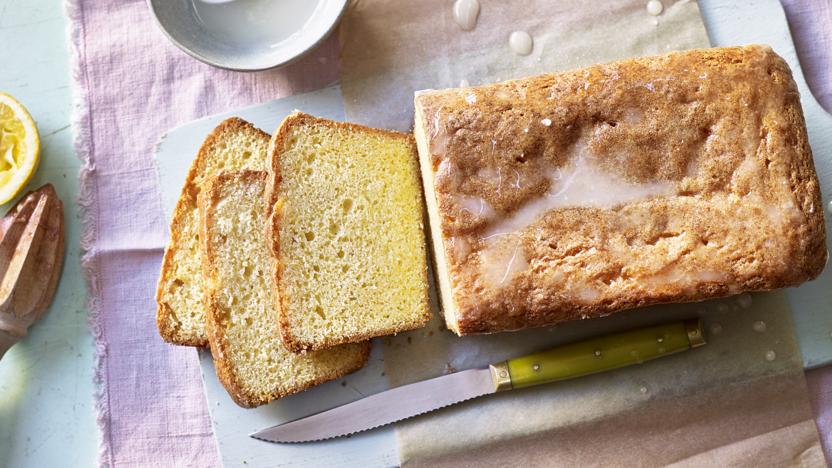 by Becca Spry
This wonderfully simple lemon drizzle cake recipe is super-quick to prepare and perfect for weekend baking with the kids. This recipe makes a lemon drizzle loaf, but if you want to make a lemon cake in a different shape, try our cake calculator.
Cakes and baking
Buyer's guide
Lemons can be bought waxed or unwaxed. Waxed are fine if you're just using the juice. Choose unwaxed lemons if you're planning to use the zest, or give your waxed lemons a good scrub with a vegetable brush to remove the wax.
Preparation
Squeeze lemon juice onto free-range chicken before roasting, over sautéed courgettes or freshly boiled broad beans, or into sauces and soups - it will highlight flavours inherent to these dishes. Lemon zest knocks the socks off so many other flavourings: knock up an Italian gremolata - finely grated lemon zest mixed with finely chopped parsley and garlic - and sprinkle over any number of savoury dishes minutes before serving. Use a potato peeler or a zester to remove the zest, taking care not to remove any of the white pith along with it, as it's very bitter.
Parts of lemon
Typically made with lemon
Other citrus fruit