Lamb neck recipes
Lamb neck is a fabulously underrated and inexpensive cut of lamb. It is a tough cut that needs very long, slow cooking. It may look as though there isn't much meat, but it yields a surprisingly generous amount once every scrap is tender. It can be bought on the bone, or off the bone as neck fillet. Both need slow cooking, so stew or braise until tender.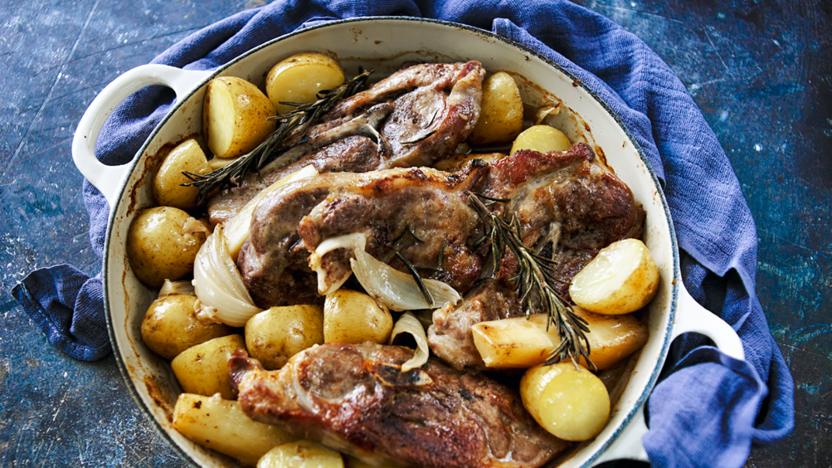 by Nigel Slater
Nigel Slater's lamb hotpot is simple to put together and a perfect cosy dinner for two on a cold day. Serve with some simple greens.
Main course
Preparation
Cooking the meat on the bone will add more flavour to the dish and is the most economical way of using this cut. Use it as a substitute for oxtail or any other stewing meat, or cook it in the traditional dishes of Irish stew and Lancashire hot pot.