Lamb kidney recipes
Cooked quickly and served tender and pink, lambs' kidneys are juicy and flavoursome. Inexpensive and widely available in the UK, they must be as fresh as possible when you buy them.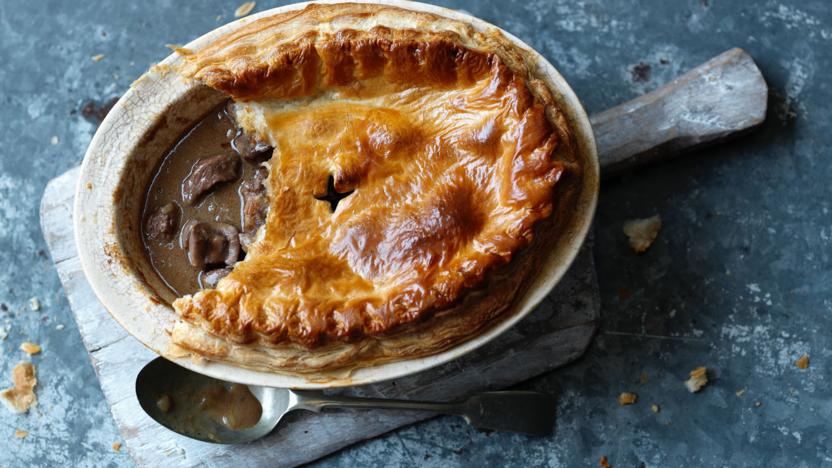 by Antony Worrall Thompson
Make the most of inexpensive cuts of beef for this steak and kidney pie recipe - meltingly tender after long slow cooking.
Main course
Buyer's guide
Perhaps more so than any other offal, kidneys need to be very fresh as they deteriorate quickly, taking on a bitter, tainted flavour. Avoid any that smell of ammonia. Building up a relationship with a good butcher or local producer is your best bet for procuring fresh kidneys. Try and buy them whole, as opposed to ready-diced, whenever possible.
Storage
Kidneys are best used on the day of purchase; at most keep them in the fridge for one day.
Preparation
If the butcher hasn't already done so, you need to peel off the outer membrane of the kidneys then cut them in half and snip out the white core. To give the kidneys a milder taste, soak them in cold milk for about half an hour before cooking. Pan-fry halved or thickly-sliced kidneys, or braise in wine or stock.