Lamb chop recipes
Quick and easy to cook, lamb chops have tender, juicy meat that is best served slightly pink. The most commonly sold chops are loin chops but, for a larger, meatier chop look out for chump chops. Barnsley chops are large, double chops that make a generous meal for one.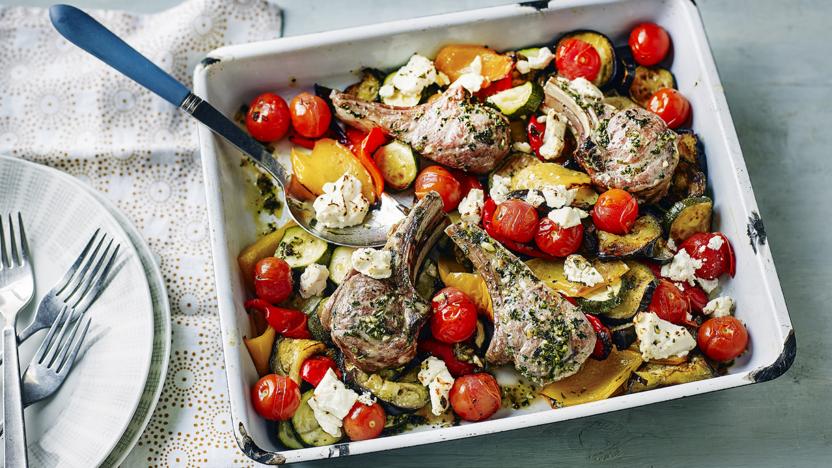 A perfect weeknight supper - simple, flavourful chop served with lots of healthy Mediterranean vegetables and a little feta.
This meal is low calorie and provides 200 kcal, 9g protein, 15g carbohydrate (of which 14g sugars), 11.5g fat (of which 4g saturates), 7g fibre and 0.8g salt per portion.
Main course
Preparation
Lamb chops suit frying, grilling, barbecuing or roasting and will cook in about ten minutes.