Lamb burgers recipes
Change up your normal burger by using rich, flavourful lamb. Choose a leaner lamb mince and add extra flavour with Middle Eastern spices, curry spices, or fresh mint. Mould the mixture around skewers for an authentic kebab. Perfect for a barbecue.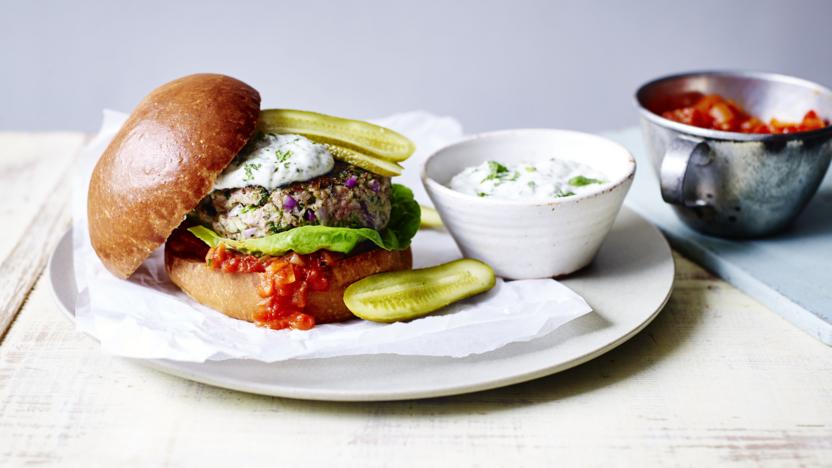 by Mary Berry
These tasty burgers are perfect as an easy mid-week meal, or for a barbecue. In fact, the tomato relish goes well with any grilled meat, from steaks and chops to bangers.
Main course
More lamb burgers recipes
Also made with lamb mince
Other burger