Kidney recipes
Cooked quickly and served tender and pink, kidneys are an accessible offal. Lambs' kidneys are one of the most widely available kidneys in the UK, along with ox kidneys. Calves' kidneys are particularly tasty but are harder to come by.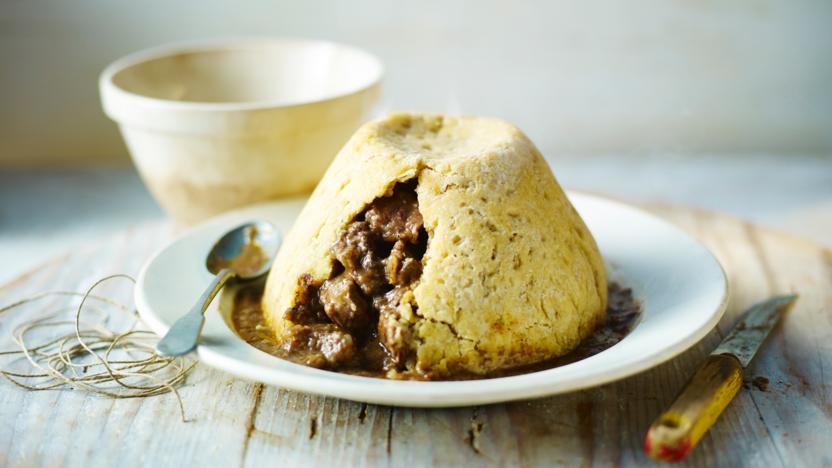 by The Hairy Bikers
Suet pastry filled with tender steak and kidney in a rich gravy - a British classic pudding to be proud of.
Main course
Buyer's guide
Perhaps more so than any other offal, kidneys need to be very fresh as they deteriorate quickly, taking on a bitter, tainted flavour. Building up a relationship with a good butcher or local producer is your best bet for procuring fresh kidneys. Try and buy them whole, as opposed to ready diced, whenever possible.
Storage
Kidneys are best used on the day of purchase; at most keep in the fridge for one day.
Preparation
Pan-frying whole or thickly-sliced kidneys and finishing with a sauce of pan juices, sherry and cream, (in the style of devilled kidneys), makes a quick meal. Alternatively, slices of kidney can be stewed or braised, such as in a steak and kidney pie.
Typically made with kidney