Kale recipes
Kale is descended from the same ancestor as cabbage. It was originally known as 'cole' or 'colewort' in England but now most people call it by its Scottish name, kale. It's hardy, surviving harsh winters and growing where cabbage often can't (leading to the name 'Hungry Gap' for one variety). Both kale and winter cabbages such as cavolo nero (black cabbage) go well with partridge, pheasant, guinea fowl and duck. They're also great in minestrone soup and hearty stews.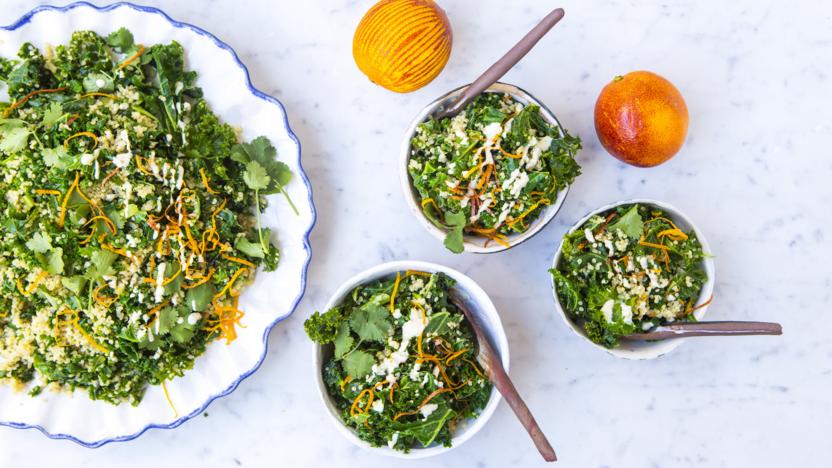 by Hemsley + Hemsley
Hemsley and Hemsley's quick and easy warm kale salad makes for a fantastic and healthy vegan meal.
This meal provides 464 kcal, 19g protein, 48g carbohydrate (of which 7g sugars), 22g fat (of which 4g saturates), 7g fibre and 0.3g salt per portion.
Main course
Preparation
Kale can be quite tough, so it is best par-boiled before being fried, or cooked for quite a long period.