Jerusalem artichoke recipes
Jerusalem artichokes are not to be confused with globe artichokes. Jerusalem artichokes belong to the sunflower family; it is the plant's small knobbly underground tubers that are eaten. These sweetly succulent tubers are compatible with many flavourings - they're often served in soups or as side dishes.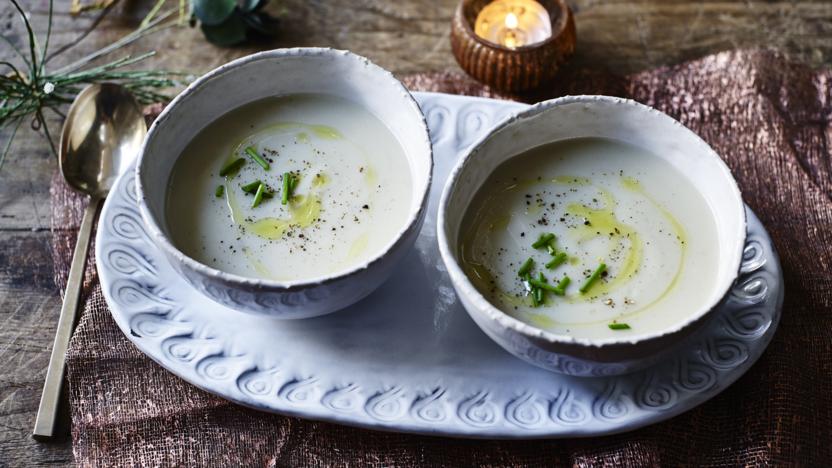 by Michael Caines
Jerusalem artichokes have a wonderful creamy texture, and an earthy, nutty flavour that blends perfectly with luxurious truffle oil.
Starters & nibbles
More Jerusalem artichoke recipes
Preparation
Jerusalem artichokes work well boiled, roasted, braised, sautéed or stir-fried and are also delicious served raw in salads. Just scrub them clean - there's no need to peel them (should you wish to, a teaspoon works well). If you do peel them, drop them into acidulated water until you're ready to use them because the flesh discolours quickly. Keep an eye on them while cooking as they can turn to mush quite quickly.