Hummus recipes
Hummus is so easy to make that you really shouldn't have to buy a plastic pot of it. The basic hummus has four ingredients: chickpeas, tahini (pounded sesame seeds), garlic and lemon juice. But this is just the starting point. You can add spices, herbs or even other vegetables such as peppers or beetroot. In Egypt, hummus is often flavoured with cumin. Our hummus recipes will get you started.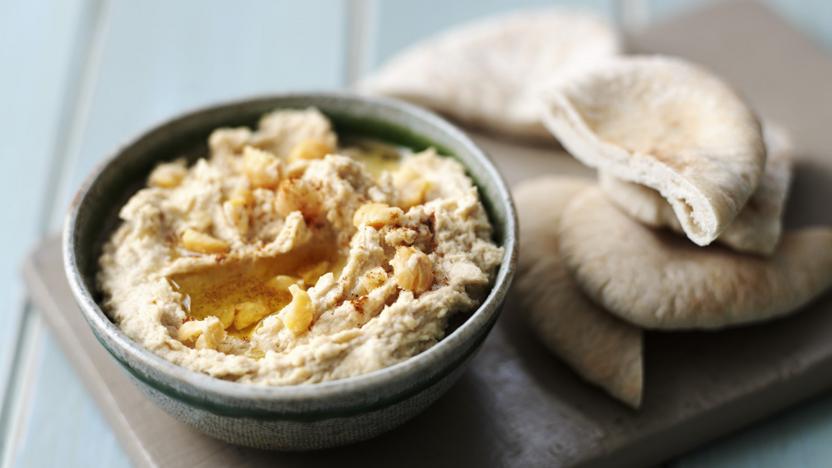 by Jill Dupleix
This easy hummus recipe is great to make sandwiches for your lunchbox, or simply to serve with breadsticks or pitta.
Each serving provides 378 kcal, 13.5g protein, 47g carbohydrates (of which 1.5g sugars), 13.5g fat (of which 2g saturates), 7g fibre and 0.9g salt.
Starters & nibbles
Storage
Hummus will keep in the fridge for 3-5 days in a sealed container.
Also made with chickpea
Also made with tahini