Hot cross buns recipes
Hot cross buns, traditionally eaten on Good Friday, are steeped in superstition - a cross was cut into the top of them before baking to 'let the devil out' and some people kept buns from one Easter to the next as lucky charms. Sharing one of these sticky, fruity treats is meant to cement friendships, which is as good an excuse as any to bake a batch.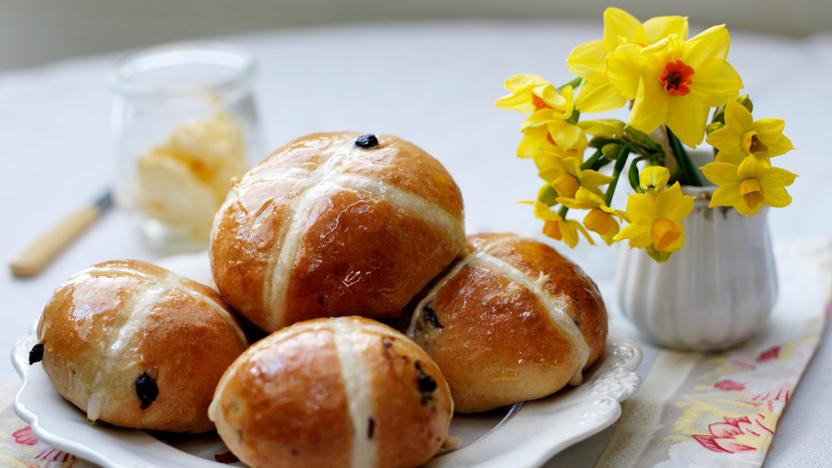 Traditional spiced, sticky glazed fruit buns with pastry crosses. Served as a classic Easter treat, the buns can also be enjoyed at any time of year.
Each serving provides 313 kcal, 8.5g protein, 57g carbohydrates (of which 16.5g sugars), 5g fat (of which 3g saturates), 2g fibre and 0.5g salt.
Cakes and baking
More hot cross buns recipes
Also made with dried mixed fruit