Herbes de provence recipes
Herbes de Provence is a fragrant mixture of dried herbs typical of southern French cooking. Exact recipes vary, but thyme, savory, rosemary and an aniseed-scented herb such as fennel or tarragon are typical ingredients. Marjoram or basil may also be included in the mixture. The Mediterranean flavour of these herbs is essential to many meat, poultry, game and vegetable dishes, particularly tomato-based and grilled ones.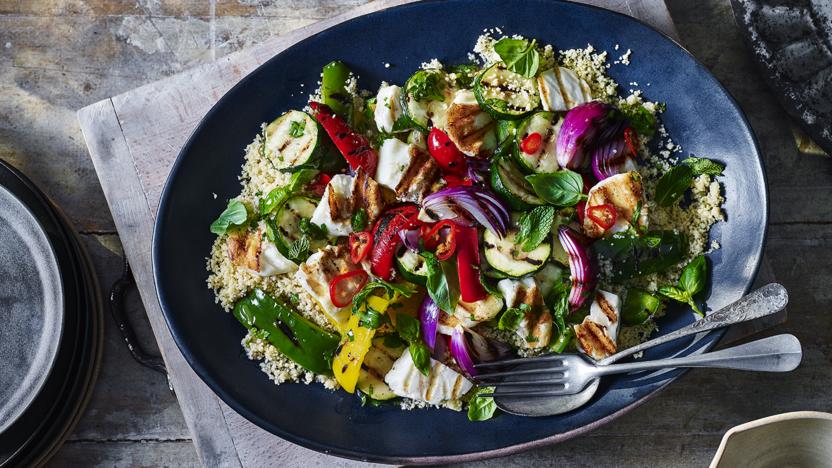 by Tom Kerridge
A bright, fresh, colourful dish of griddled peppers, red onion and courgette served with a herby dressing, and basil and mint leaves to finish. Delightful.
Main course
More herbes de provence recipes