Haricot beans recipes
Haricot beans are small, oval, plump and creamy-white with a mild flavour and smooth, buttery texture. In the US, they are known as navy beans and are the classic ingredient in Boston baked beans. Haricot beans are widely used in the cooking of countries such as France, Spain, Portugal and South America. With little flavour of their own, they absorb other aromas and flavours easily, which makes them popular beans to use in bean salads, vegetable soups, slow-cooked dishes such as cassoulet or bean purées.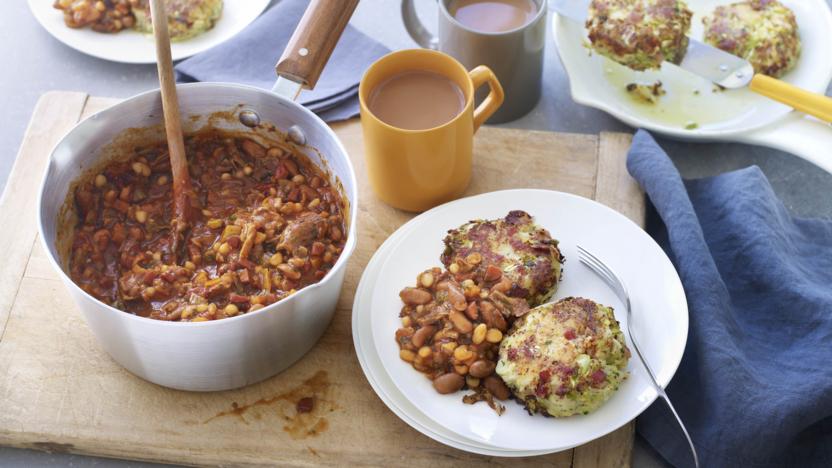 by The Pigott Family
Take your baked beans and hash browns up a level with salty pancetta, rich porcini mushrooms, and umami paste.
Brunch
More haricot beans recipes
Typically made with haricot beans