Gratin recipes
Just about everything tastes good in a gratin. Try our gratin recipes using everything from cod to courgettes, Brussels sprouts to broccoli. Mary Berry's fennel gratin uses nothing but butter and cheese as a topping, while Rick Stein shows you how to use a classic béarnaise sauce as a topping.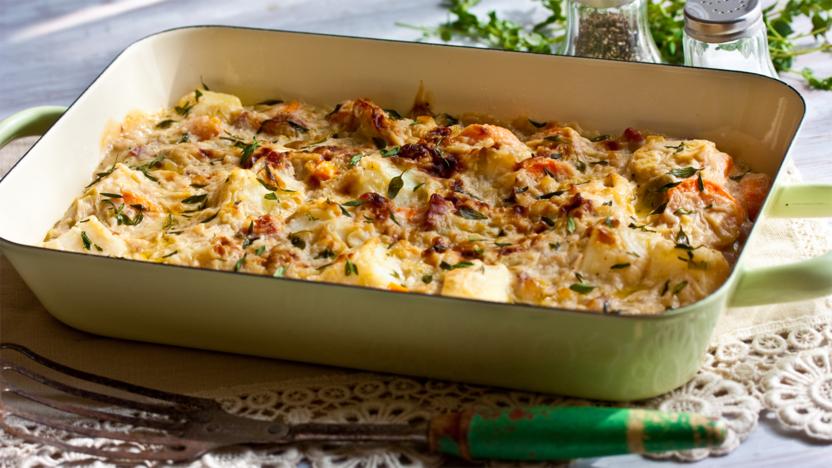 by Mary Berry
This lighter version of a potato gratin is a meal in itself but would also work wonderfully with pork. This is designed to be a low cost recipe.
Main course
Storage
Gratins are good for freezing, especially if you have a freezer-to-oven dish in which to freeze them. Depending on the size, a gratin should take about 40-50 minutes to heat from frozen in a moderate oven.