Gooseberry recipes
Reports of the death of the British gooseberry are premature. Our gooseberry recipes are a quintessential summer treat. Pair them with elderflower for delicious gooseberry fool, cakes and crumbles. Try gooseberry purée with mackerel or roast pork. The high pectin content in the fruit makes an ideal gooseberry jam.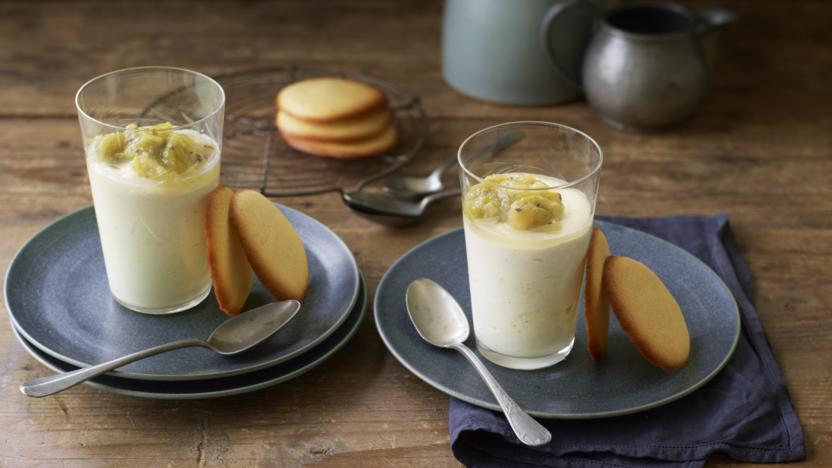 by Mary Berry
Mary Berry shows you how to make the and easy gooseberry fool recipe that's spiked with fragrant elderflower. Serve with a very crisp biscuit.
Desserts
More recipes using gooseberry
Preparation
For a sweet gooseberry sauce, top and tail green gooseberries before tossing them into the pan. Add sugar, to taste, and just a splash of water to prevent the fruit from burning. Cover and cook for a few minutes. Once the juices begin to bubble, uncover and cook until the fruit has broken down. In a rainy season, gooseberries exude more liquid than usual, so you may have to boil them down well if you want to make that classic June dish, gooseberry fool. Cool the cooked gooseberries, then fold into thick custard mixed with lightly whipped cream.