Goji berries recipes
Goji berries are a fruit that are mainly available to buy as a dried version. They are a vibrant red colour and have been traditionally used in Asian cuisine.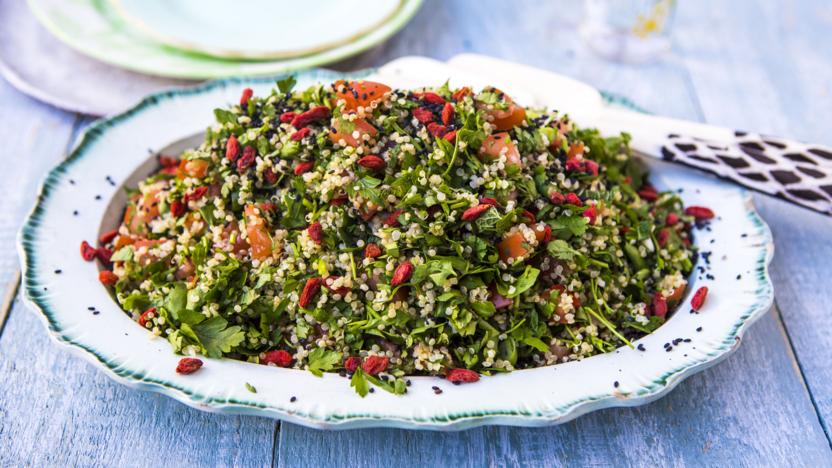 by Hemsley + Hemsley
This quick and easy gluten-free salad is packed with raw vegetables, healthy seeds and wholesome grains.
This meal provides 312 kcal, 9g protein, 31g carbohydrate (of which 10g sugars), 17g fat (of which 3g saturates), 4g fibre and 0.2g salt per portion.
Side dishes
More goji berries recipes