Fruit salad recipes
When you want a pudding that can follow a rich meal, or just want to up your five-a-day, the fruit salad is your best friend.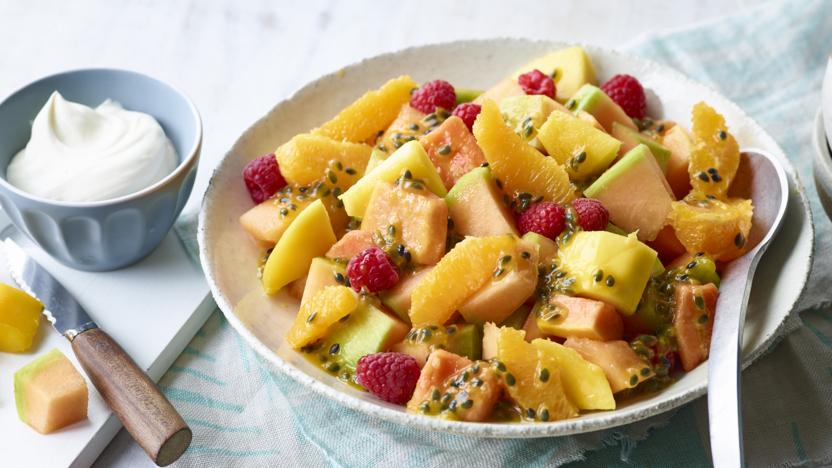 by Mary Berry
This refreshing fruit salad can be made in advance and won't oxidise and go brown.
Each serving provides 110kcal, 2g protein, 20g carbohydrate (of which 20g sugars), 0g fat (of which 0g saturates), 7g fibre and 0g salt.
Desserts