Fritters recipes
Fritters are as versatile as they are delicious. Sweetcorn fritters make a great brunch with avocado and eggs, whilst courgette fritters are a wonderful vegetarian supper. These easy recipes will show you how to make fritters for any occasion. Don't fritter the chance to try them.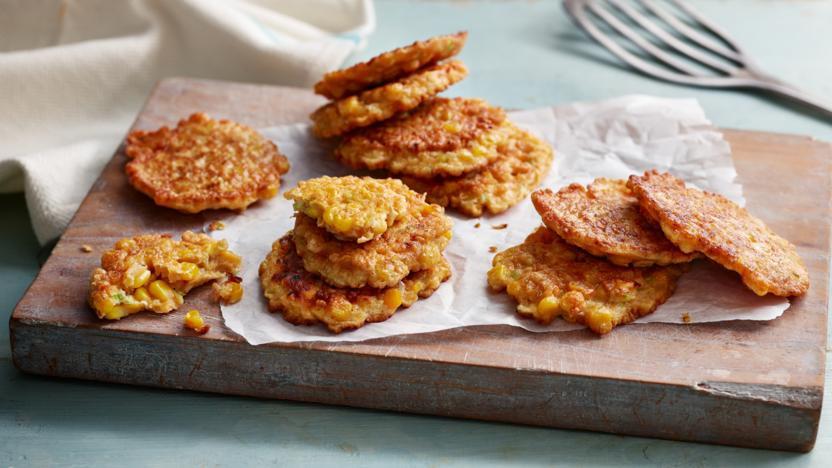 by The Hairy Bikers
These easy sweetcorn fritters from the Hairy Bikers are the perfect accompaniment to fried chicken or pulled pork, but also good as finger food for little ones or brunch with sliced avocado and toast.
Light meals & snacks
Storage
Fritters can be stored in the fridge for up to three days, or frozen and kept in a well-sealed bag for up to three months. Make sure they are piping hot when reheated.