Frittata recipes
A frittata goes down well for any meal, hot or cold, in sandwiches or with salads. There's not many better ways of using up odds and ends from the veg drawer. Load your frittata with whatever takes your fancy or riff on the recipes below.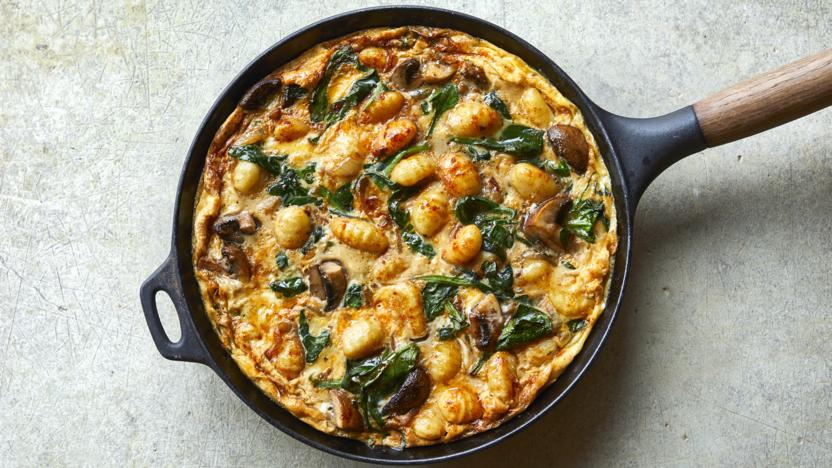 by Rachel Phipps
Using potato gnocchi instead of the more traditional sliced potato turns this frittata into a one-pan wonder, simple enough for busy weeknights. The gnocchi will be pillowy-soft, but will harden as the frittata cools, so do be sure to reheat any leftovers.
Serve with a side salad to make into a bigger meal!
Main course