French dressing recipes
Also known as vinaigrette (French for 'little vinegar') this is a fairly thick salad dressing made from a mixture of olive oil, wine vinegar (red, white or balsamic) and salt and pepper, to which various flavourings can be added such as herbs, mustard, honey or chilli.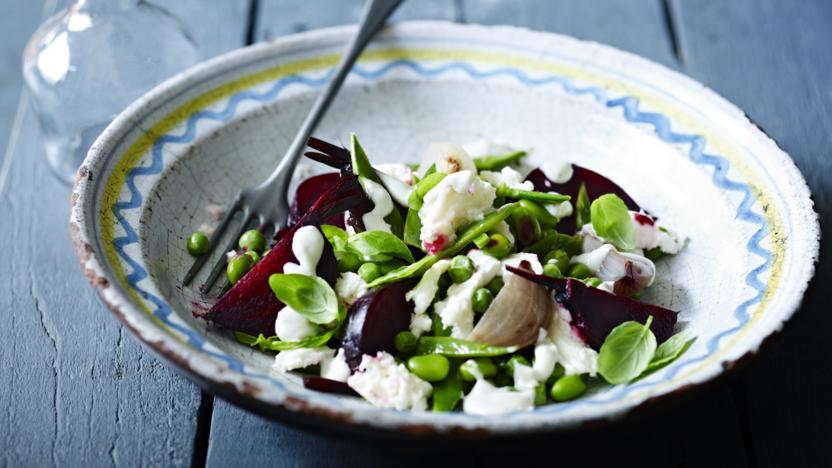 by James Martin
Sweet roast beetroot and shallots mixed with seasonal veg warmed in a sharp sour-sweet dressing. Add mozzarella and a final blue cheese dressing for heaven on a plate.
Light meals & snacks
More French dressing recipes
Buyer's guide
There are plenty of ready-made bottled versions of vinaigrette to try, but it's very quick and easy to make yourself. Just put all the ingredients into a jam jar, seal and shake well.
Preparation
The standard ratio for a vinaigrette is three parts oil to one part vinegar but it's best to experiment until you find a combination you like. Drizzle it over raw or warm salads, or salad starters such as avocado halves or pan-fried asparagus.