Jasmine rice recipes
An aromatic long-grain rice favoured in Thai and Vietnamese cooking. It's also known as fragrant rice and is quite similar to Indian basmati, but is slightly stickier. Serve it with Thai-style curries or spicy saucy dishes. For something different, try using it to make a sticky rice pudding, or make your own fragrant rice using basmati and different spices.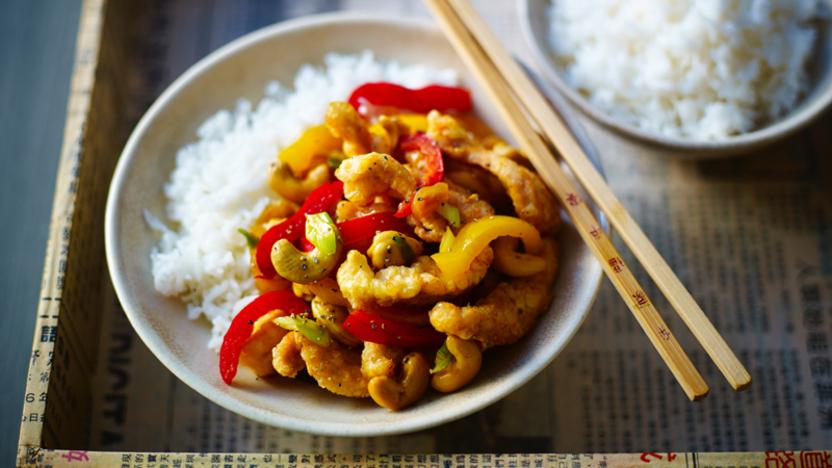 by Ching-He Huang
Crisp fried chicken with stir-fried vegetables and cashew nuts. Serve with steamed jasmine rice.
Main course
More jasmine rice recipes
Storage
The chemical compounds that give this rice its beautiful aroma are quick to break down, so that jasmine rice loses some of its flavour as it ages. Use it quickly and buy fresh rice often.